Coimbatore Corporation Online Tax Payment

Banks Collecting Corporation Taxes
Citizens can also pay taxes at selective banks. The list of banks collecting taxes are available in


Property tax payable from savings/Current A/c
Authorization for Deduction of property tax payable to Coimbatore city municipal corporation from Savings or Current Account Standing insrtuction form " English " / " Tamil "

Coimbatore City Municipal Corporation - Citizen Charter

Coimbatore Corporation has published a Citizens' Charter to bring transparency, responsibility and user friendliness in its services. The Citizens' charter covers all the relevant information about the services for the benefit of the public.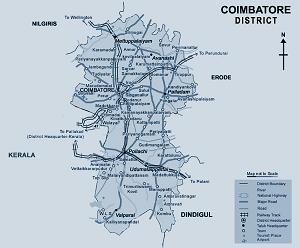 Objectives of Citizen's Charter
To provide qualitative and quick services.
Announcing clearly the time limits for various services
Improving the system of transparency in administration in order to gain confidence of citizens.
Detailed procedure for obtaining the various services provided by the Corporation have been described below for each category.
Property Tax, Building Plans, Water Connection, Sanitations etc
Click http://www.coimbatore-corporation.com, Coimbatore corporation e-Auction
List of Engineers with their Wards and Phone Nos : " List "
CCMC Launches Information Center :
To Know your Application Status, Know Your Tax Dues, Register Grievance through Operator and Know your Grievance Status over Phone by Calling CCMC 2334455 through IVRS (Interactive Voice Response System)

Coimbatore City Municipal Corporation - Public Health
The application forms for the services under this department have been provided below. Print-out of the forms can be taken and the filled up forms can be sent to the Corporation along with the requisite fee for availing the services. Public Health

Public Health - CCMC
Coimbatore Corpuration Building Plan Application Status : CCMC Building Plan Approval Status
Coimbatore General information from https://www.CCMC.gov.in/ccmc